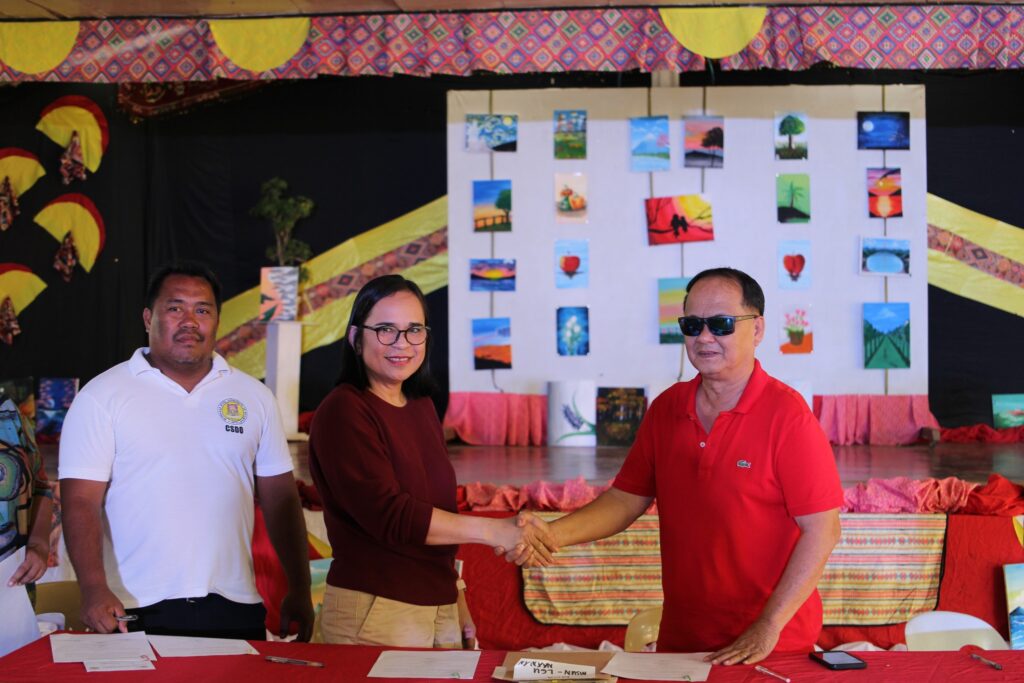 Mindanao State University at Naawan celebrates the abundant harvest of MSUans' creativity and imagination after organizing events and workshops around the subject of this year's National Arts Month theme, "𝐀𝐍𝐈 𝐍𝐆 𝐒𝐈𝐍𝐈𝐍𝐆, 𝐁𝐔𝐍𝐆𝐀 𝐍𝐆 𝐆𝐀𝐋𝐈𝐍𝐆."
The event, which was organized by the Cultural and Sports Development Office, the MSU-N Supreme Student Council, and Mindanao State University at Naawan as a whole, featured an array of activities that showcased the skills and talents of MSUans.
Graced by the presence of the MSU-N Chancellor, Dr. Elnor C. Roa; the Vice Chancellor for Academic Affairs, Prof. Gergie Ambato; Municipal Mayor, Hon. Dennis L. Roa; MSUN IDS Principal, Ms. Rosalina L. Divinagracia; MSWDO, Hacelyn Barerro; Director for Extension, Mariefe B. Quinones; the Office of the Student Services and Development (OSSD) Director, Prof. Sylvia Labial; SSC Adviser, Renz Aguhob, CPA; Sports Coordinator, Jay Philmore B. Ansale; and the Director of the Cultural and Sports Development Office, Prof. Rosevel Colegado.
The celebration brought out the students' skills through their participation in the Dance Workshop, Art Workshop, Music Workshop, Vocals and Instruments Workshop, Singing Contest, Slogan Contest, Pencil Drawing and Poster Making Contest, Chalk Art Painting, Face Painting, and Digital Photography Contest as highlights of the celebration and ended with the awarding of certificates and tokens to the winners.
Furthermore, during the said event, the CSDO Director, Prof. Colegado, presented the SHAPE UP Program overview and highlighted the signing of the MOA for the SHAPE UP Program (Sustainable Holistic Activities and Physical Enhancement Unified Program) and the Municipal Cultural and Sports Development Program.
Promulgated by then President Corazon Aquino in 1991, Presidential Proclamation No. 683 declared February of every year as National Arts Moth to celebrate artistic excellence and pay tribute to the uniqueness and diversity of Filipino heritage and culture.
𝐑𝐞𝐩𝐨𝐫𝐭 𝐛𝐲: Princess Everelle Banaag
𝐏𝐡𝐨𝐭𝐨 𝐛𝐲: Supreme Student Council & The Marine Echo